Conferences and business meetings at the Chopin Hotel in Sochaczew - Hotel Chopin Business & Spa
6 June 2023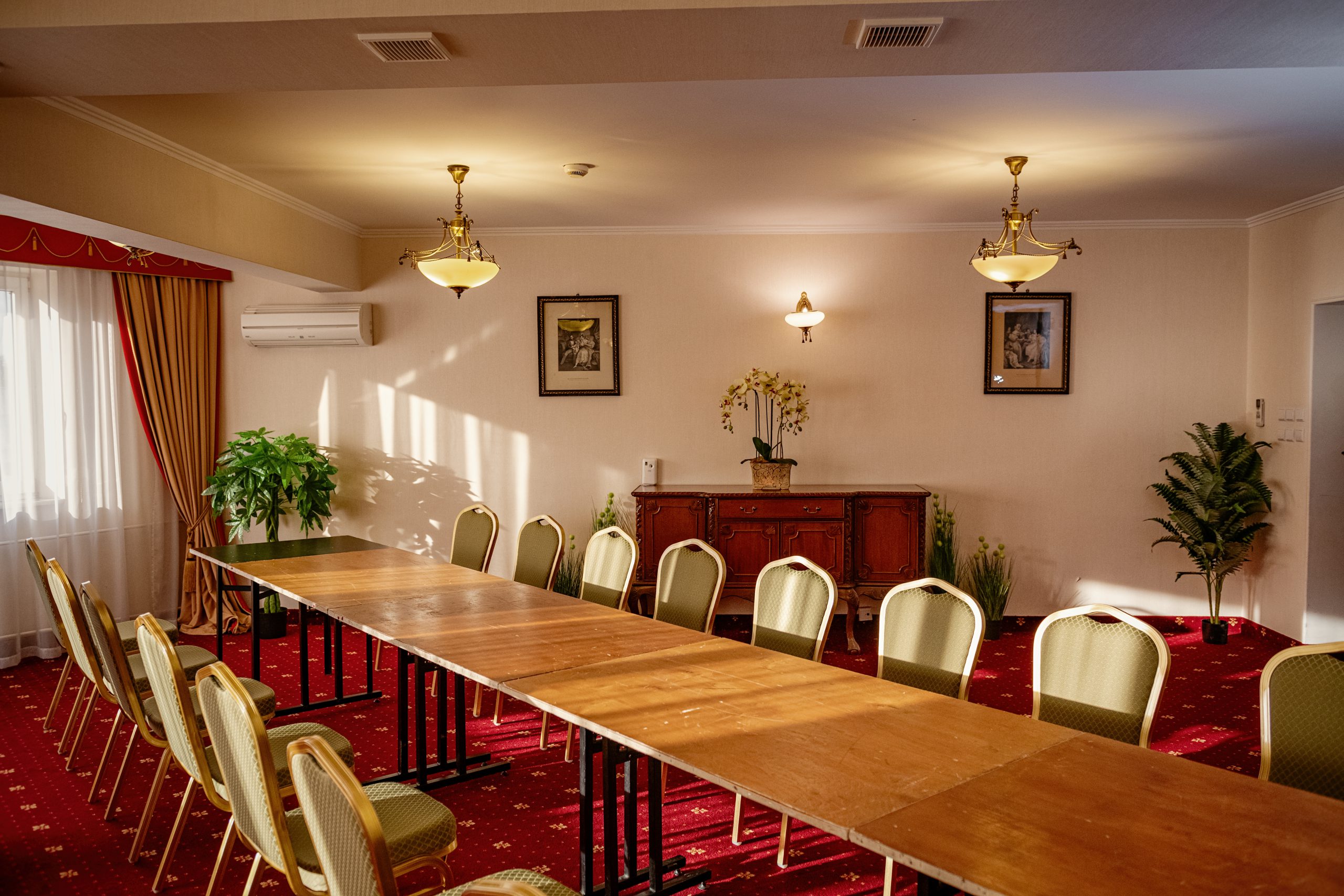 Organization of unforgettable conferences and business meetings at the Chopin Hotel
Rich organizational possibilities and professional service of corporate events in a hotel near Warsaw
If you are looking for an ideal place to hold a conference or business meeting, the Chopin Hotel in Sochaczew is an excellent choice. We provide you with comprehensive organization, transportation and service for various types of events. Our experienced team is ready to meet even the most demanding expectations.
Whether you are planning a team-building event, corporate meeting, Christmas Eve, outdoor picnic or banquet, at the Chopin Hotel you can be sure that everything will be taken care of to the last button. Our staff takes care of the smallest details, ensuring professionalism at every stage of the organization. This allows you to concentrate on the important things and enjoy a successful event.
Unique attractions for Chopin Hotel guests during a corporate conference
The Chopin Hotel in Sochaczew offers not only excellent conditions for conferences and business meetings, but also numerous attractions for guests. After a day of intensive discussions and presentations, relax and unwind in our luxurious SPA lounge, take advantage of the sauna or steam bath. For those who like physical activity, we have also prepared a recreation area, where you can play billiards or use the Fryderyk Club.
Discover the charms of Sochaczew, Żelazowa Wola and nearby Kampinos
In addition to the hotel's excellent organization and attractions, Sochaczew and its surroundings offer many interesting places to visit. If you're interested in history, be sure to visit the Trail of the Mazovian Princes and the Sochaczew Land Museum, where you can enjoy art exhibitions, sculpture and painting. You also can't miss the Frederic Chopin Birthplace House and Park in Żelazowa Wola, where you can visit individually, with a guide or take part in museum lessons.
Another interesting place to visit is the Narrow Gauge Railroad Museum. There you can immerse yourself in the history of the railroad and experience an unforgettable narrow-gauge railroad journey.
In addition, our hotel is conveniently located, surrounded by beautiful natural areas. If you enjoy outdoor activities, we encourage you to take advantage of such attractions as canoeing on nearby rivers, horseback riding on scenic trails or bicycle tours in the area. You can also enjoy the beauty of nature and stroll through beautiful parks or in the Kampinos Forest.
Special Chopin menu at Chopin Restaurant not far from Zelazowa Wola
For groups that come to Sochaczew to visit Frederic Chopin's birthplace in Żelazowa Wola, we want to ensure not only a comfortable stay, but also a unique culinary experience. Our hotel restaurant offers a special Chopin menu that will delight even the most demanding gourmets.
Our creative chef prepare unique dishes inspired by the music and life of Frederic Chopin himself. You can enjoy exquisite dishes that reflect both traditional Polish cuisine and elements of European classical cuisine. We use the freshest ingredients of local origin to create unforgettable flavors that will blend perfectly with the atmosphere of a journey to the past and closeness to the great composer.
The Chopin menu at the hotel restaurant is not only a wonderful culinary experience, but also an expression of our respect for the rich musical culture and historical heritage of the region. We serve dishes that are sure to delight your palate and allow you to travel back in time, to the era in which Frederic Chopin himself created.
If you are planning to visit the birthplace of Fryderyk Chopin in Żelazowa Wola, we warmly invite you to our hotel and restaurant. We will prepare for you a unique Chopin menu that will complete your traveling experience and allow you to enjoy not only the music, but also the taste. Discover Sochaczew with our Hotel Chopin and indulge in a unique journey into both the past and a culinary journey into Chopin's world.
At the Chopin Hotel in Sochaczew, conferences and business meetings become not only effective and successful events, but also an excellent opportunity to learn about the fascinating history and attractions of the region. Our comprehensive offer, high quality services and rich organizational capabilities will make any event at our hotel unforgettable. We invite you to take advantage of our services and discover the charms of Sochaczew and the surrounding area.